I would like to thank Brock Townsend over at Free North Carolina  for picking this up and posting it.
I see he had to go out of country to the BBC for the story.
Brock is without doubt, one of the finest, honest to God patriots we have.
Apparently I completely missed this as this happened mid July of this year.
The Hammond's got rail roaded by the Obama administration and then it went down hill after they had already spent time in jail, were released and then ordered back to jail by a Federal judge to finish serving their entire sentence.
That was what sparked the Malhuer seige.
Their case is also tied into the Uranium 1 treachery that Hillary Clinton and several other Obama administration lackeys are eyeball deep in.
If you ever had any doubts about who's side Trump is on and where his heart is, now you know.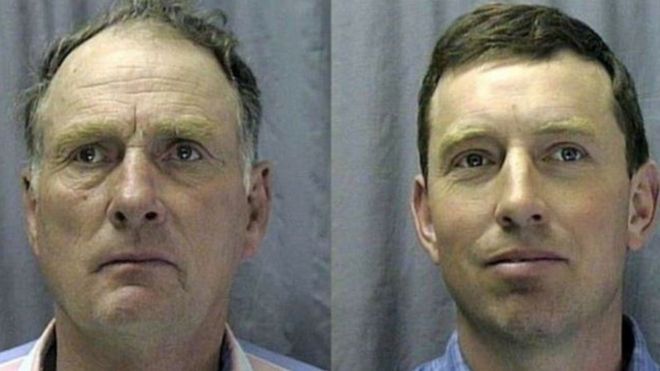 President Donald Trump has pardoned two Oregon cattle ranchers whose sentence for arson led armed militiamen to seize control of a wildlife refuge in 2016.
Dwight Hammond, 76, and his son Steven Hammond, 49, were convicted in 2012 after a prescribed burn on their land spread to nearby public lands in 2001.
The pair served time in jail, but a judge later ruled that they must serve their full five-year sentence.
The ruling sparked anti-government protests that left one rancher dead.
"The Hammonds are devoted family men, respected contributors to their local community and have widespread support from their neighbours, local law enforcement and farmers and ranchers across the West," the White House said in statement on Tuesday announcing their full pardon.
"Justice is overdue for Dwight and Steven Hammond, both of whom are entirely deserving of these Grants of Executive Clemency."
There is more at the BBC article.
The fact that this wasn't all over our domestic news should also tell you who's side they are on and where their interests lie.